Colorado Cannabis Seeds - Marijuana Seeds For Sale in Colorado
How to pick the best cannabis seeds for your Colorado marijuana grow
Colorado Cannabis Seed Guide Table of Contents
Please Note: Best Bud Seeds is NOT a legal advisor. Information contained in this website is intended as general introductory information only. The information contained on this website is not legal advice. It should not be construed as legal advice and should not be relied upon as such.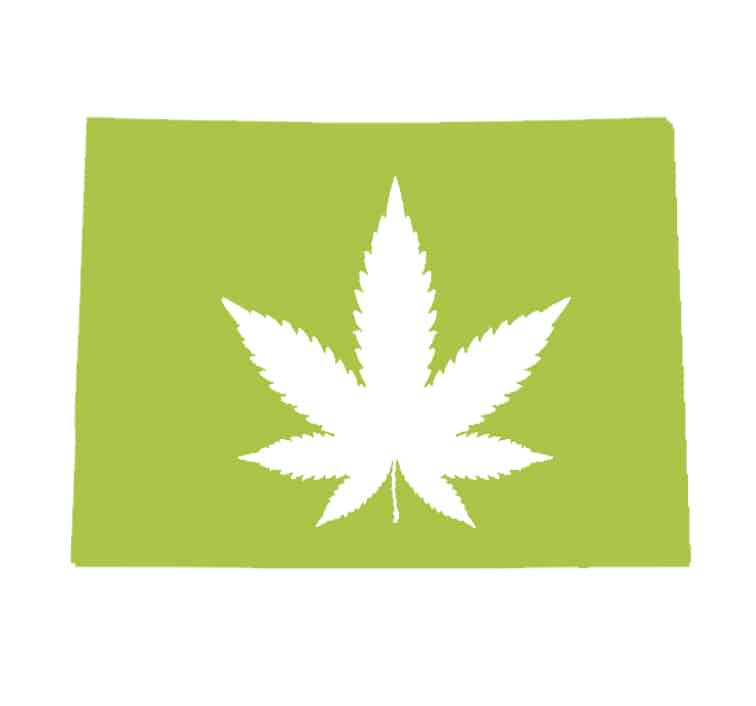 Denver, Colorado Retail Locations
Where can I buy cannabis seeds in Colorado?
Best Bud Seeds sells marijuana and cannabis seeds online to growers located in Colorado. Finding premium seeds in Colorado can be a daunting task, driving around and finding reliable sources for your seeds. Buying from Best Bud Seeds eliminates the need for taking extra time out of your day for searching, and you are guaranteed high-quality seeds on every order. Consider buying your cannabis seeds online from our trusted resources at Best Bud Seeds.
How to buy cannabis seeds online in Colorado? 
At Best Bud Seeds, each order is cared for from start to finish. Our hand selected seeds are carefully packaged to your exact order specifications for a superior product. Whether you order High THC Cannabis Seeds, Medical or High CBD Cannabis Seeds, Indica Cannabis Seeds, Sativa Cannabis Seeds, Hybrid Cannabis Seeds, or our Best Bud Seeds Exclusive Cross Strain Cannabis Seeds, our seeds are always top-notch quality with the most variety in an online marijuana seed bank. Our staff is always there to answer your questions about our seeds and the growing process for you, as well as being available to answer any questions pertaining to your state. We are a high-end cannabis seed bank, but that doesn't mean your pockets will be gouged. We believe in fair pricing to ensure you get the best deal on marijuana seeds in Colorado and online. 
Our checkout process makes it easy to purchase marijuana seeds online in Colorado. Your checkout information will remain anonymous for your privacy and security. Our trusted and secured checkout process eliminates the worry of legitimacy when buying cannabis seeds online. At Best Bud Seeds, we know how important it is to make sure your seeds get delivered to your door lightning fast. Your orders, no matter the size, are guaranteed to be delivered in one week or less (US residents only, other country ship times may vary). 
Choose Best Bud Seeds for your next marijuana seed order.
Best Cannabis Seeds for Growing in Colorado
Best Bud Seeds has done the vital research for you, so that you know exactly which cannabis strains do the best in Colorado. Use our table below as a reference to the recommended cannabis strains and compare strain properties. This will help make choosing marijuana seeds easier for you, but if you still have any questions Contact Us.
Is it legal to buy marijuana seeds online in Colorado? How do I order cannabis seeds online in Colorado?
Seeing that Colorado was the first state to legalize medicinal and recreational use of marijuana, it is 100% legal to buy marijuana seeds online and get them delivered to your door in Colorado. 
Ordering your marijuana seeds from Best Bud Seeds means you are guaranteed the highest germination production in the whole country. We promise that no fewer than 98% of our seeds will germinate, and if you happen to get a bad batch, we will replace any additional duds for your ease of mind as the grower. All of our cannabis seeds are fully feminized for your peace of mind as the grower so you don't have to worry about pesky male plants ruining your crops. View our Germination Guide page for more information. 
Our fast shipping ensures that your seeds will get to you in a timely manner so that you can start your marijuana crop fast. Additionally, fast shipping also means less stress on your cannabis seeds for optimal germination. View our Shipping Policy page for more information on shipping speed and mail couriers.
If you are not satisfied with the quality of our products, view our Return, Refund & Exchange Policy page for further information on how we can do right by you. Other online marijuana seed banks tend to beat around the bush about the care and quality of your seeds. We don't think it's fair to have a "what you see is what you get" attitude when it comes to buying cannabis seeds. At Best Bud Seeds, we are dedicated to making sure you are satisfied with our cannabis seeds and customer service.
Medical Marijuana Seeds Colorado - Buy Medical Cannabis Seeds in Colorado Online
Looking for high-quality Medical Marijuana Seeds in Colorado? Best Buds Seeds is your trusted source. Every cannabis strain in our Medical Seeds category is medical grade and was carefully engineered with the right genetics for medicinal purposes in mind. Our massive selection of High CBD, CBG, and CBN cannabis seeds is the largest online medical marijuana seed bank by far. Whether you're looking for a mix of both CBD and THC cannabis seeds for pain relief, or medical cannabis seeds without psychoactive properties, Best Bud Seeds has a wide variety of medical marijuana seeds for your choosing.
What types of strains are easiest to grow in Colorado?
This answer might be confusing to some, since there is a big difference between availability and growability in marijuana strains in Colorado. Some seeds that may be available in Colorado, might not be the best place to grow them per say. 
While it doesn't matter whether your cannabis seeds will be producing Indica or Sativa flower, the attributes to each strain is what is important in Colorado. At Best Bud Seeds, we've taken into consideration climate, temperature, bug-resistance, wind-resistance, and timing.
Best Bud Seeds recommends a bug-resistant hybrid with short flowering time. Ideally, Sativa cannabis seeds with a flowering time under 60 days are best to use. Although Colorado's climate is known to be dry and windy - it is crucial to choose a strain that is mold and mildew resistant for best results. That being said, our Auto-Flowering Cannabis Seeds are the best place to get started.
Tips & Guides for Growing Cannabis in Colorado
Best Bud Seeds has compiled a list of marijuana growing advice resources for you to help take some of the work off of your plate, so that you can have the smoothest grow possible. Here are our favorite guides for growing cannabis plants in Colorado:
Growing Cannabis in Colorado (Outdoor)
Colorado Marijauna Growing (Indoor)
How to Grow Marijuana Outdoors
Growing Marijuana for Beginners
What type of cannabis strains grow best in Colorado's climate?
Colorado's high elevation is a major factor in marijuana cultivation. Colorado's average elevation is 6800 feet above sea level; and at its lowest point, no part of Colorado is below 2000 feet above sea level. 
This means Colorado marijuana grows are susceptible to extreme UV light penetration. Though this may be a good thing in terms of THC levels, it also contributes to unforeseeable weather. Another Colorado climate trait is its inland geography and lack of access to large bodies of water, which means that Colorado is a much drier state to grow cannabis in.
It is recommended that cannabis plants need approximately 35 inches of annual precipitation on average. Meaning dry climates require additional irrigation options, whereas wet environments may fare better indoors where growers can control their water intake and help prevent mildew growth.
That being said, the best strains to grow in Colorado's climate are: Girl Scout Cookies(Hybrid), Northern Lights(Indica), and Durban Poison(Sativa). 
Is it better to grow marijuana indoors or outdoors in Colorado?
To answer this question simply and straightforwardly, Best Bud Seeds recommends indoor cannabis grows in the state of Colorado. The reason we recommend this is for climate and temperature control, as well as bug and vermin control.
Colorado is known for its unpredictable weather, and seeing that the best time to plant outdoors is mid to late March - snow can be a fatal factor to your plants. Colorado is known to snow all the way up into late spring (early May). Snow and windy conditions can also mean dry climate, and the recommended humidity levels are around 40-50% for lack of dehydration; whilst preventing mold and mildew growth. 
Unfortunately there is a pretty extensive list on what kinds of Colorado native insects are most likely to eat or create disease in your cannabis plants, according to this list provided by the Colorado State University - they range from beetles, to aphids, to even earwigs.
Another type of vermin that can be a factor to growing cannabis outdoors are rodents. This ranges from rats to squirrels, and even raccoons depending on where your outdoor grow is located. 
If you have the capability to grow indoors in Colorado, another pro is that this puts less of a limit on what types of strains you are able to have in your cannabis crop. Check out our Best Bud Seeds Categories.

History of Marijuana and Cannabis in Colorado
Like many other states in our country in the early beginnings of the United States; cannabis was commonly used as a medicine, as well as early prototypes of hemp fabric. It wasn't until 1917 when Colorado, among other states, started the prohibition and prosecution of marijuana. This wasn't necessarily to control the consumption of marijuana, but to control the consumption of other substances such as alcohol and morphine to name a few.
Fast forward to the later 20th century, even though it was still illegal - recreational marijuana use became common amongst teens to young adults in the 1960's to the 1970's. While marijuana was an almost every-man substance, it's popularity stemmed from the world wide hippie movement to end the Vietnam War and also focusing their attention on the Civil Rights Movement. This generation of young adults were not just a clique of hippies who smoked cannabis and listened to off-the-wall music, they were pioneers for the political activism we see today. Their contribution to society eventually made its way to making marijuana accessible for all; in Colorado to start.
Medical Marijuana use in Colorado became legal in 2000, and recreational marijuana became legal in 2012 skyrocketing sales and industry growth of marijuana for consumption as well as hemp products for making clothing, fabric, all-natural plastics, beauty products, and so on. The first Colorado cannabis shops opened on January 1, 2014, and the first customer was an Iraq War veteran who self-medicated with marijuana to help his PTSD. 
Colorado's accessibility to marijuana is as easy as driving down the street to your nearest dispensary. The atmosphere when you walk into a cannabis shop in Colorado is similar to any other business - walk in, pick out your products, and purchase. It's normalization has taken away the anxiety of use in many of the local Coloradans. The legal age of recreational marijuana consumption in Colorado is 21 years of age.
As of 2019, research claimed around 26% of the state consumed marijuana. Being that was before the global pandemic, the numbers have increased since then. As of 2021, marijuana sales reached its highest peak of $2.2 billion in Colorado.
The cannabis industry is thriving in Colorado, not only for its rich history in legalization - but for consumers and culture alike. One of the main tourist attractions in Denver, CO are the cannabis tours; taking you dispensaries across the city on a bus where you can legally purchase and smoke with other tourists. Colorado is a landmark for cannabis, making it a friendly environment for marijuana growing.
Colorado Cannabis/Marijuana Grow Laws
Can you legally grow cannabis in this state?
Yes, any adult can have up to 6 plants in their home, but only 3 of them flowering and no more than 12 plants per residence. 
Is it medical only, or recreational?
Growing cannabis in Colorado is both allowed medically and recreationally.
What is the limit on the number of plants you can grow for medical vs. recreational in Colorado?
Any adult over the age of 21 growing marijuana recreationally can have up to 6 plants in their home (with only 3 of them flowering and no more than 12 plants per residence). Medical patients and their caregivers registered within the state would be allowed to grow up to 24 plants due to an exemption to the 12-plant limit.
Note: for larger grow operations that are for business purposes, you must register for a marijuana cultivation facility license that has tiered levels that go by plant amounts. This is typically for growers that grow directly with dispensaries in Colorado. Here is more information about obtaining a Marijuana Cultivation Facility License.
What security requirements exist? Does the grow location need to be locked? Can it be indoor or outdoor?
According to Amendment 64 in Colorado as well as other rules that are not backed by amendments, here is the necessary information regarding these questions:
All marijuana plants must be kept locked in fully-enclosed locations away from children (and pets) and out of public view.
Marijuana cannot be grown within 1,000 feet of a school.
A full harvest may be kept regardless of final weight.
It is illegal to sell marijuana without a state-issued license, though gifts without remuneration are acceptable.
No one under the age of 21 should have access to the plants or any part of the harvest.
Renters and those living in public housing are not automatically afforded the right to cultivate cannabis on the premises. It is

up to the landlord

or the state whether or not to allow personal cannabis cultivation in these places; consult your rental/housing agreement for more information.
Indoor and outdoor grows are legal in Colorado.

Greenhouses are recommended for security and anti-theft.
Are there any proposed changes to these laws that may take effect in the future?
There is no information yet on what's to come in 2022 regarding cannabis growing laws in Colorado. A generalized marijuana law that has been passed in 2021 that could be beneficial information, is that recreational marijuana delivery became legalized on January 1st, 2021. 
Marijuana Seed Delivery in Colorado
Best Bud Seeds is proud to serve cannabis growers in the entire state of Colorado. We ship cannabis seeds to these following cities to name a few:
Denver

Aurora

Arvada

Golden

Colorado Springs

Westminster

Thornton

Longmont

Ft. Collins

Greeley

Pueblo

Vail

Aspen

Boulder

Grand Junction

Castle Rock
Since we operate out of Colorado, Best Bud Seeds cannabis seed bank is guaranteed to deliver your order within 3-5 business days. View our Cannabis Seed Collection and get started today.
Information about Colorado updated on 3/17/22
Not Sure Which Marijuana Seeds Are Best for Growing In Your Climate, State or Region?
Browse our geographic guide to cannabis seeds to find the best marijuana seeds to purchase by state for your grow location and environment.